Play a part in Earth Day history (Infographic)
First celebrated in 1970, Earth Day is now a global observance with more than 1 billion participants. Born out of the spirit of the 1960's anti-war movement, Earth Day was founded by Wisconsin senator Gaylord Nelson, who made use of that energy to raise awareness of the need for a greener ethos and consciousness.
Kars4kids, a non-profit organization that operates car donation programs, developed this graphic highlighting the history of Earth Day and some easy steps you can take to participate.
http://www.earthday.org/

The timeline includes a history of important dates including:
1970: The first Earth Day is attended by 20 million people in cities all over the United States.
1970: President Richard M. Nixon establishes the United Stated Environmental Protection Agency (EPA).
1972: The Clean Water Act is passed. This act sets limits on the discharge of pollutants into U.S. waterways.
1973: The Endangered Species Act is passed. This act serves to protect the animals and the ecosystems in which they live.
1995: President William Jefferson Clinton bestows the Presidential Medal of Freedom Award on Gaylord Nelson in recognition of his work on behalf of the environment. The award is the highest honor that can be accorded U.S. civilians.
2013: The theme of the 43rd annual Earth Day celebration is The Face of Climate Change.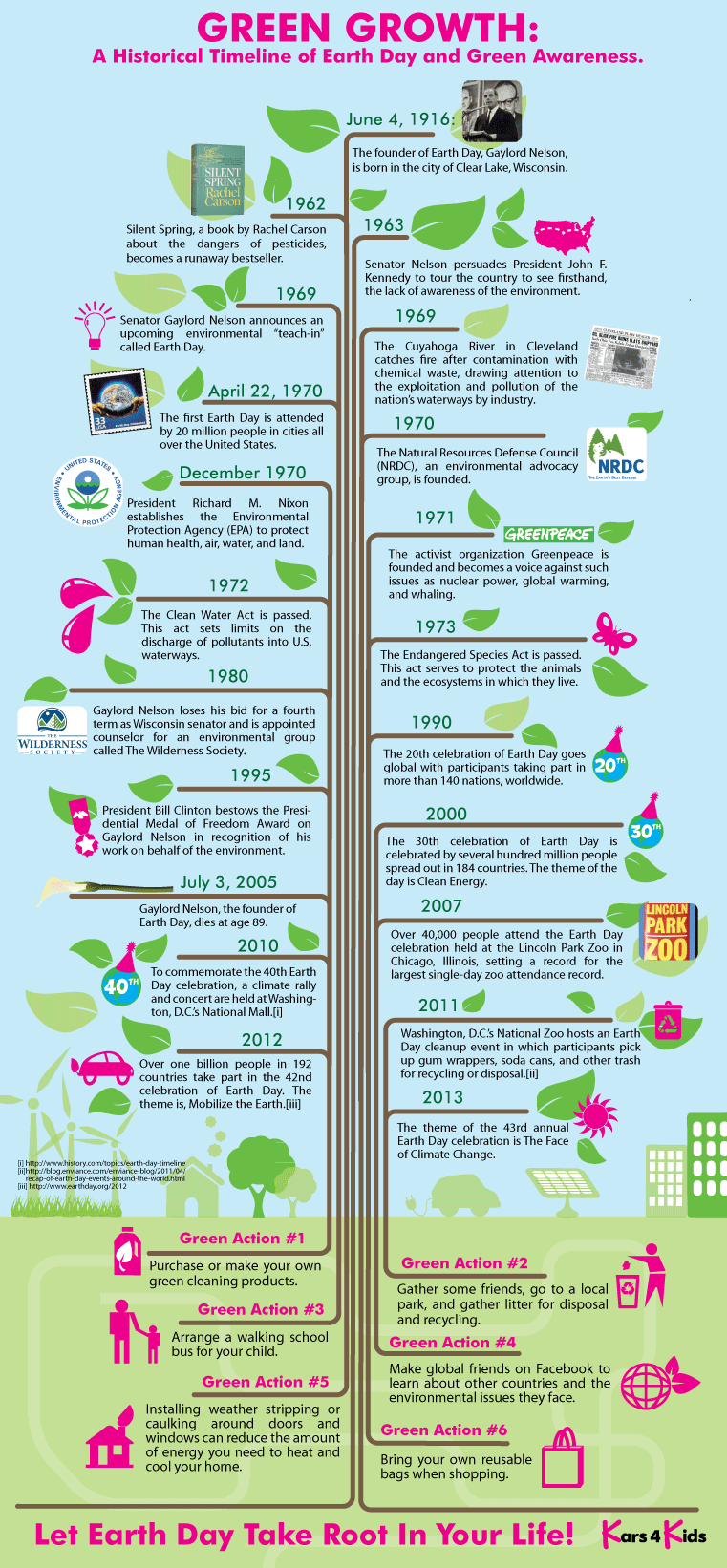 Earth Day graphic produced by the Kars4Kids car donation program "Responsible vehicle recycling for future generations.
Read more about sustainability trends.
---
Topics: Sustainability Trends & Statistics
---
---
Related Content
---
Latest Content